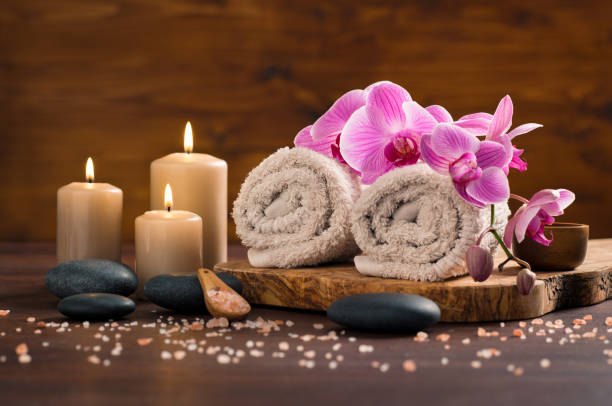 Facial Treatments
a Phyto-effective product range
The Kalahari product range is the result of many years of dedicated research by a team of botanical experts and cosmetic scientists. Kalahari is committed to bringing you superior plant based products that restore, nourish and protect your skin. Each product is carefully created using : pharmaceutical grade plant oils; concentrated plant extracts; superior phyto compounds and phyto chemicals. The Kalahari Skincare Product Range promotes healthy glowing skin by using botanical ingredients that are rich in antioxidants, visibly removing fine lines, leaving kin feeling smooth, radiant and ultra nourished. These products are proudly South
African and suitable for all skin types.
Even though you will see and feel immediate results on your first treatment application; for continued improvement we recommend a course of treatments and products to continue the process at home.
HONEY BUSH FACIAL: 45min R520.00
Sink into deep relaxation with our unique Honey Bush Facial that revitalises dull & dehydrated skin. Your skin will be left feeling silky smooth & deeply moisturised.
KIGELIA AFRICANA MUD MASK: 1 hour R620.00
Perfect for those who are concerned about pre-mature ageing and firming
HONEYBUSH TEA HYDRATING CLAY MASK: 1 hour R660.00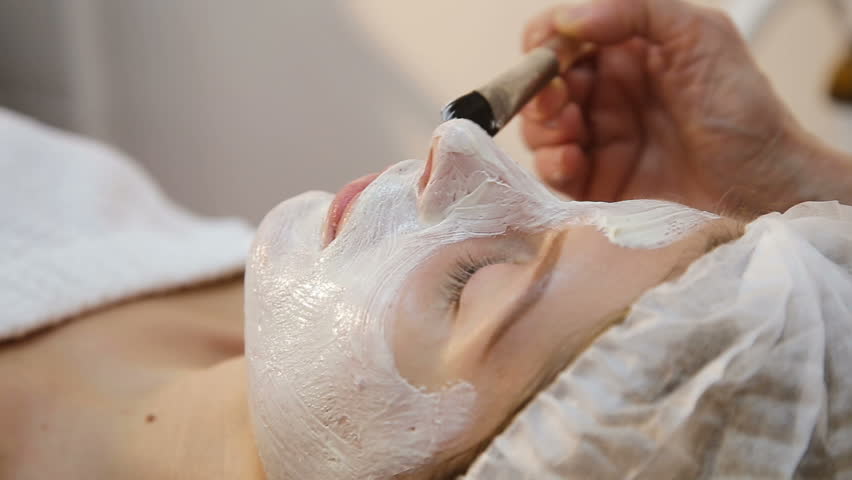 Perfect for a dry & dehydrated skin type – adds moisture back into your skin as well as to reduce fine lines.
SENSITIVE BOTANICAL RESTORATIVE CLAY MASK: 1 hour R550.00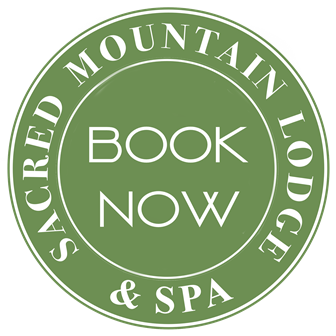 For sensitive skin types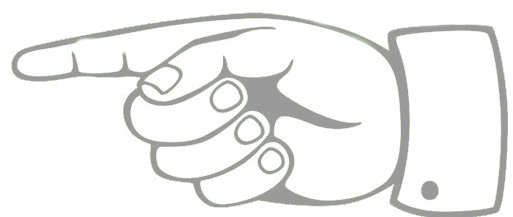 KIGELIA AFRICANA BRIGHTENING MUD MASK: 1 hour R620.00
For pigmentation. (dark marks, sun damage, age spots, uneven skin tone)
OIL CONTROL TREATMENT: 1 hour R560.00
For oily/problematic skin types to rebalance the PH level in your skin
BAOBAB PHYTO ENZYME COMPOUND TREATMENT: 1hour R670
An organic phyto acid, L-ascorbic treatment for visible firming, brightening and skin rejuvenation.
The Phyto Clays or Mud can be added for additional benefits.
Suitable as an anti-ageing, rejuvenation or exfoliation treatment. Perfect to treat underlying congestion.
EYE, NECK, DECOLLETE & BUST TREATMENTS
FOR YOUR EYES ONLY ANTI-PUFFINESS TREATMENT: 30 min R380.00
For gorgeous healthy looking eyes
PHYTO FIRM NECK, DECOLLETE & BUST TREATMENT: 1hour R520.00
Perfect firming treatment
Body Treatments
DESSERT GLOW EXFOLIATION: 1hour R530.00
Unveil lustrous, smooth skin with a personalised blend of your desired Kalahari exfoliation medium and hydrating blends of nourishing botanical oils. Perfect pre-treatment for flawless beautiful skin.
Personalise your treatment with a choice of these 3 exfoliation mediums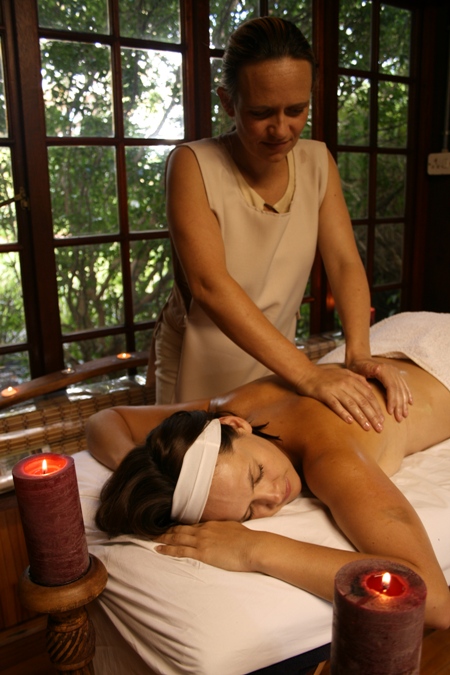 (Red Dune Sand, Desert Mineral Crystals or Aromatic Botanical Blend
FULL BODY EXFOLIATION: 1 hour R620.00
This exfoliation is a cream base medium with apricot kernels in to help exfoliate and hydrate your skin
KHOI-KHOI ESCAPE BACK, NECK & SHOULDER MASSAGE: 30 min R570.00
Escape with a deeply relaxing back, neck and shoulder massage. Choose from 4 different fragrances that you would like to be massaged with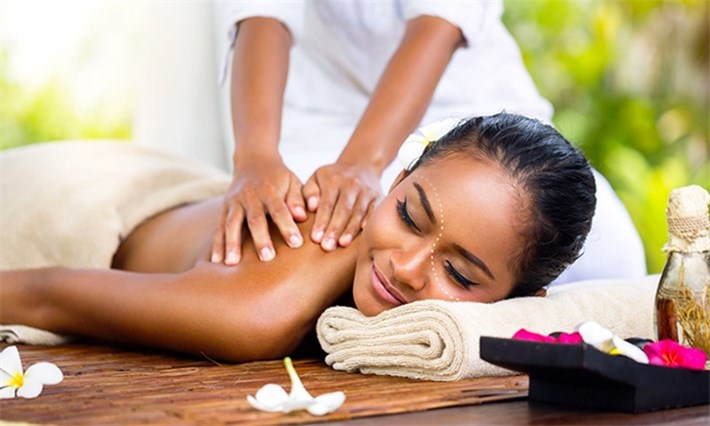 KHOI-KHOI ESCAPE HOT STONE BACK, NECK & SHOULDER MASSAGE: 30 min R620.00
Customize your treatment by choosing to be massaged with the Hot Stones.
ROLLING SANDS FULL BODY MASSAGE: 1 hour R790.00
Experience the sensation of rolling sands and the blue expansive skies of the Kalahari.
Customise your massage by choosing between 4 different flavours of the Kalahari
ROLLING SANDS HOT STONE MASSAGE: 1 hour R950.00
Customise your massage by choosing between 4 different flavours of the Kalahari
DEEP TISSUE SWEDISH MASSAGE: 1 hour R850.00
THAI MASSAGE: 1hour R890.00
INDIAN HEAD MASSAGE: 30 min R610.00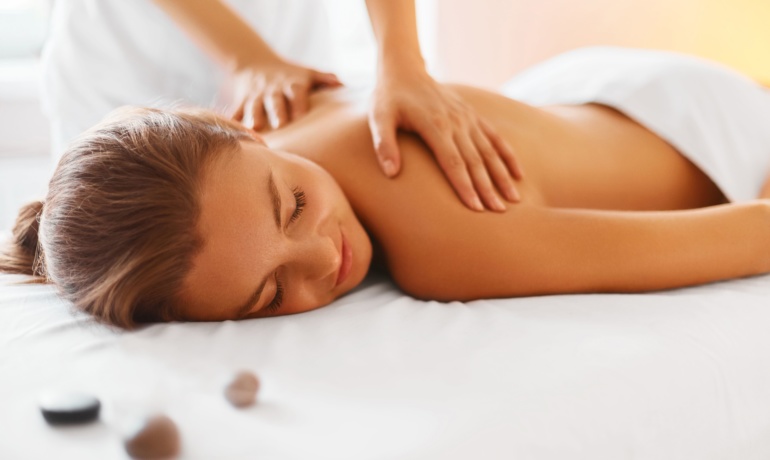 PRE & POST NATAL MASSAGE: 1hour R890
REFLEX FOOT TREATMENT: 45 min R580.00
HAND & FOOT TREATMENTS
TSAMMA HAND TREATMENT: 30 min R420.00
Refresh & unwind with the delicate aroma of Tsamma (the indigenous Kalahari watermelons) infused with fresh, wild grass. Surrender your mind & welcome the feeling of richly nourished & moisturised hands & nails. Ideal for dry, thirsty skin.
CALABASH FOOT TREATMENT: 30min R420.00
Sink into deep relaxation with a signature foot ritual that soothes away tired, aching feet with aromatic fragrances.
PHYTO RESTORING HAND TREATMENT: 45 min R430.00
Treat your hands to this indulgent hand treatment. Help treat the sings of fine lines and age spots on the hands.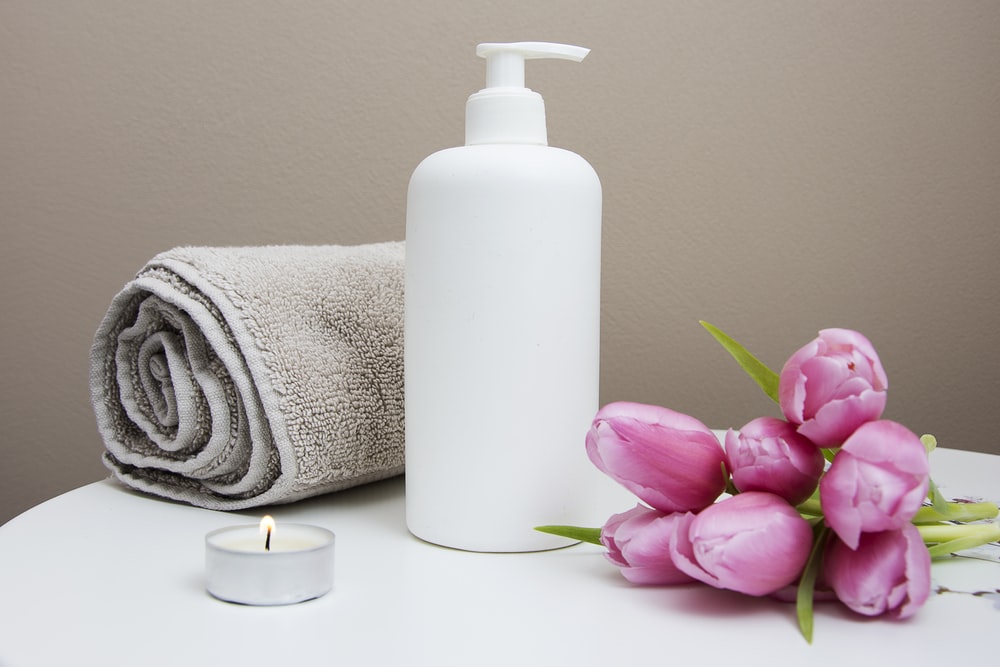 INDULGENT MANICURE: 1 hour R420 – French paint add R50 (includes hand massage)
INDULGENT PEDICURE: 1 hour R470 – French Paint add R50 (includes foot massage)
JACUZZI: 1 Hour, private and exclusive, candlelit, essential oil infused, situated in our wooded wellness spa: R1000
SAUNA: 1 hour session R1000
Wellness and Beauty Spa
Check out Jeunesse products: We are passionate about redefining youth through our revolutionary products and life-changing opportunities.
Booking Policy: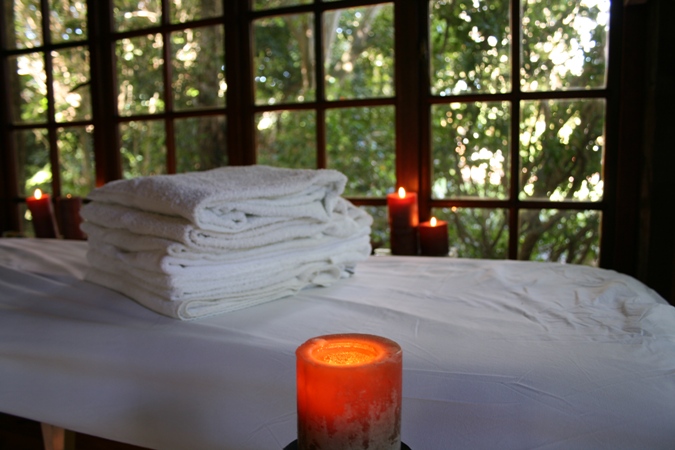 Please place your booking in advance for us to ensure that the therapist and spa will be available for your requested dates. Please be advised that a 50% cancellation fee is charged for bookings cancelled a day before, and 100% is levied if cancelled on the day. Bookings are only confirmed with 50 % deposit paid or credit card details have been provided to secure.
Please note: these prices may have changed at the time of your wellness spa booking. Email or phone to confirm. Note that all prices include 15% Vat.
We trust you will enjoy your Spa experience with us and we look forward to welcoming you as our guests at Sacred Mountain Wellness Spa.
Pamper yourself into alignment with who you really are and then face your day. – Abraham